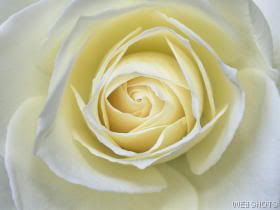 A real miracle has occurred. Something that budded right here in blogland has bloomed out in the real world and it truly is a beautiful, precious thing.
mysti of
a place to journal
and I met over the weekend! Now I know blog readers have wondered where I have been for so long, and it just seems like I got busy with other things, things that didn't include posting. But I have been thinking about just how I would write this special post and I apologize that it's taken me so long to get it here.
How neat is it that an utterly wonderful, beautiful fellow blogger would live near enough for us to go visit on a weekend? I call this post 'Rose in November' because I thought it interesting and strangely beautiful that flowers and especially roses are in fact still blooming in her area. But moreover, it is because mysti is
a rose in November
in so many ways, from her actual person and outlook on life, to her effect on me. I realized even after talking to her on the telephone after meeting her gave me the strength to actually be happy and enjoy my day, even amid rain and other crankiness, and I cannot account for that joy otherwise. What a sweet blessing! :)
Husband and I had a great time during our visit, because it is a beautiful area, we got to see mysti's house in progress, had a great dinner with a salty-mouthed and very entertaining waitress, and Husband and I felt very privileged to introduce the family to bowling. We all had a great time and that was just Saturday!
On Sunday we all spent time at some of the beautiful places in mysti's area, shopped at a cute shop, and got to go to her house and have some of the best pizza (who makes that stuff, seriously? We can't find good pizza like that here.) and a very special dessert – pumpkin cheesecake made by mysti herself. She has a gift with pastries as she very humbly admitted that she had been a pastry chef. I'm betting she was one of the best they ever had – hey, I can toot her horn for her can't I?!
I know that mysti was concerned about us meeting her dog, because he is older and sometimes emits a smell. She need not be, because Tart's olfactory is pretty shot for one thing! Also, you can tell a lot about a person in how they treat their pets and their children. In both cases, mysti seems to be doing everything right. Her teenage boys are so polite that I was momentarily unnerved since I've heard that's not the norm. They're also sweetie-pies, and while the whole family is indeed experiencing the travails of teenhood I feel deeply that they are going to turn out some wonderful grown people. As for their dog, I know what its like to have an older animal and I when I see them care for their pet and do everything they can for him, there is utterly nothing finer that you can do for an animal. I shudder at the people that would put their dog down because of an occasional odor or any other problem. Owning a pet is a promise from the first moment to take care of any need, and to humanely take them to end of life and I believe that with my soul. mysti's family is doing precisely that and they have nothing to fear in Tart's eyes!
So those would be the particulars but I think some readers would be interested to know that mysti absolutely is the kind, loving, Christian soul that you would have guessed from reading her blog. She is an incredibly sweet person who made me feel so comfortable because she is utterly accepting of me. It's not that I'm an entirely horrible person, but as I openly admit on this blog, I've got issues and honestly I think it's things like that made us bond even more. I think we both understand that everyone's got problems, and I think we both deal very well with our own, but additionally, I find her to be an inspiration just going about her life. I feel so lucky to have found this friend, that it seems obvious that she is an answer to a prayer (yes, Tart prays, and often). I really thank God for bringing her in my life. Thank you, mysti, for the gift of your friendship.
:)